Sports
Check out the Outdoors calendar | Sports | theadvocate.com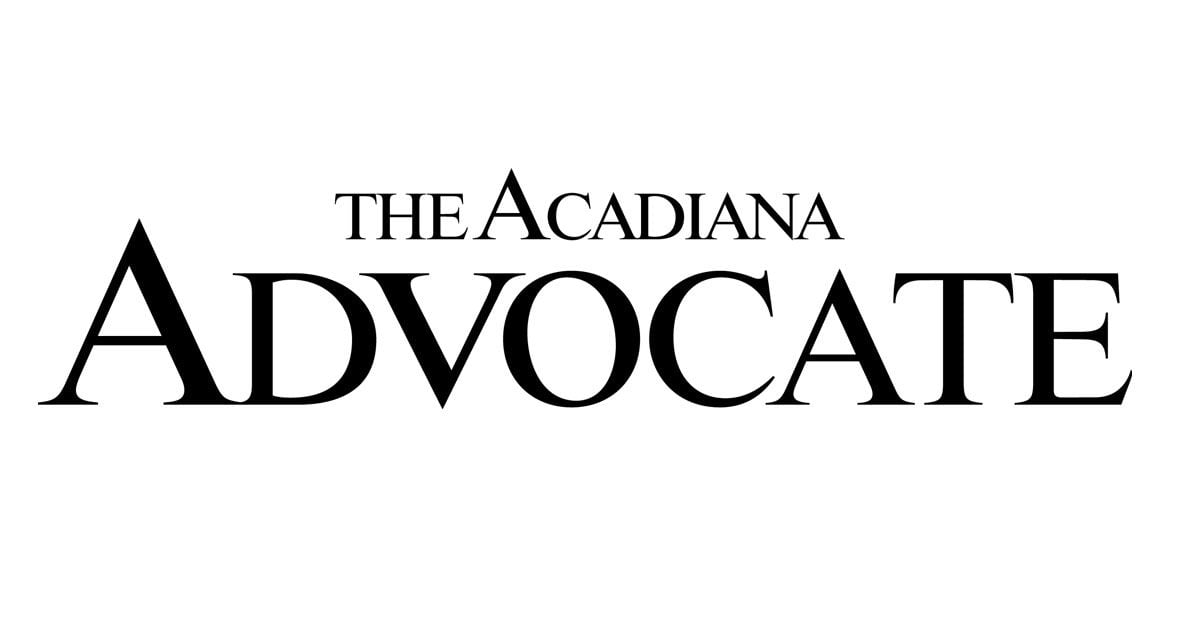 MONDAY
RED STICK FLY FISHERS FLY TYING: 7 p.m., Room 204, Adult Education Building, Broadmoor Methodist, 10230 Mollylea, Baton Rouge. Website: rsff.org.
TUESDAY
LOUISIANA OYSTER TASK FORCE MEETING: 1 p.m., Suite 234, Lakefront Airport, 6001 Stars and Stripes Blvd., New Orleans.
SATURDAY
TRAP SHOOT: 8:30 a.m., Southwest Gun Club, McComb, Mississippi. Weather permitting. ATA-style trap field/portable traps/25 singles or 12 pairs per round. Only 7½ shot size or smaller. Fee $5/round (cash/correct change only). Call Doug Bowser (601) 341-8797. Email: douglasmbowser@yahoo.com.
HUNTING SEASONS
DOVES: North Zone: Through Sept. 26. Closed in South Zone.
TEAL: Through Sept. 26, statewide. Includes rails & gallinules.
DEER/ARCHERY: Oct. 1-Jan. 31, State Deer Areas 1, 2 & 4. Oct. 1-15, State Deer Areas 5, 6 & 9, bucks only, then Oct. 16-Feb. 15. Through Jan. 15, State Deer areas 3, 7, 8 & 10. Either-sex take allowed except where noted.
RABBITS/SQUIRRELS: Oct. 2-Feb. 28.
AROUND THE CORNER
OCT. 7—WILDLIFE & FISHERIES COMMISSION MEETING: 9:30 a.m., Joe Herring Room, state Wildlife and Fisheries headquarters, Quail Drive, Baton Rouge.
OCT. 13—DELTA WATERFOWL BANQUET: 5:30 p.m., L'Auberge Casino, Baton Rouge. Corporate, Gold, Platinum-level tables. Tickets/sponsorships. Call Jonathan Walker, (225) 810-3294/(225) 276-6380.
LDWF UPDATES
Waddill Wildlife Education Center, 4142 North Flannery Road, closed until further notice after damage from Hurricane Ida.
Elmer's Island, the dove fields on the Pointe aux Chenes WMA and all state parks in south-central and southeastern parishes closed for an indefinite period due to Hurricane Ida.
All Sherburne WMA shooting ranges open, except closed Mondays to continue repairs.
U.S. 90 boat launch on Middle River of the Pearl River system closed for repairs.
The Pearl River-Honey Island Shooting Range (Pearl River WMA) closed for repairs.
Hunter Education classes have resumed. Website: wlf.louisiana.gov/page/hunter-education.
Drawdowns on False River and Henderson Lake under way to reduce the sediment impacts/improve sportfish habitat.
CANCELED
2021 WILD NIGHT: Annual October fundraiser for Louisiana Wildlife & Fisheries Foundation.
FISHING/SHRIMPING
OPEN RECREATIONAL SEASONS: Red snapper (all days with new 4-fish-per-dat limit), greater amberjack, several snapper species & all groupers except closed for goliath & Nassau groupers in state/federal waters.
SHRIMP: All state inshore & outside waters open.
CLOSED SEASONS: Recreational gray triggerfish & red grouper. Recreational/commercial take of blackfin, queen and silk snappers & wenchmen. Commercial king mackerel (hook & line; gill-netting) in Gulf of Mexico Southern Zone. Commercial take of large coastal sharks (large coastal and hammerhead groups) closed in state & federal waters through Dec. 31. Take of blacktip sharks remains open.
Email: jmacaluso@theadvocate.com