Music
Music series postpones Del Sol Quartet concert | News | newburyportnews.com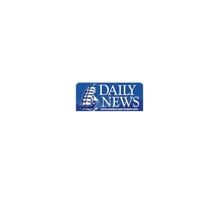 NEWBURYPORT — Concerns about the coronavirus have prompted the rescheduling of a concert by the Del Sol Quartet to summer, when the event can have an in-person audience.
The quartet had been slated to perform "A Dust in Time" by Huang Ruo on Sunday at the Unitarian Univeralist Church but postponed the concert until summer.
The 2022 Jean C. Wilson Music Series will open the winter series with livestreamed concerts, including organist Nicole Keller on Jan. 16; Danny Harrington Quartet with special guest Jeff Stout on Jan. 23, and Carduus on Feb. 13.
"You can see it at exactly the same time as it's occurring," said John Mercer, member of the Jean C. Wilson Music Series, "or for a limited time after the concert. The concerts will not be prerecorded and edited so this will be as close as we can get to the excitement and immediacy of a live concert."
The Jean C. Wilson Music Series is named for a founder of the music series and its director for many years. Now, under the auspices of the First Religious Society, Unitarian Universalist Church, the series offers three or four concerts each year during the winter.
Suggested donations are $20 and $10 for seniors. Children and students may attend for no charge.
For further information about the concerts, to become a sponsor or to purchase tickets, go to www.frsuu.org/jean-c-wilson-music-series/.