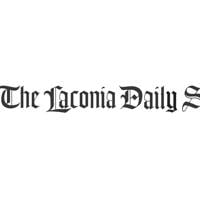 MOULTONBOROUGH — The Moultonborough Public Library is still navigating how to keep everyone safe and healthy. They are still offering "lobby pick-up" for people who want to put their books on hold and then pick them up when the library is open without coming into the building. Some programs are virtual to allow more people to participate, whether you are near or far, or just want to stay home and not venture out into the cold. The staff are continuing to wear masks every day for everyone's protection. Masks in the building are highly recommended to help stop the transmission of COVID. The library hopes these measures their patrons, more comfortable with coming to visit.
Technology Drop-In is back on Mondays at 2 p.m. and Wednesdays at 9:30 a.m. This is a time dedicated to answer your tech questions.
Specific technology classes will be offered twice a month. The topic will be the same for each class. The next class is Tuesday, Jan. 25 at 2 p.m. The topic this month is learning about our brand new library catalog. Registration is required. In February, there will be a class on Tuesday, Feb. 1 at 10 a.m. and Tuesday, Feb. 15 at 2 p.m. and the topic is "What's All the hoopla?"
Thursday Movie Night for adults each month (Feb. 3 at 6 p.m.), Culinary Adventures (Feb. 14 at 6 p.m.) and Mystery Book Club (Feb. 16 at 10:30 a.m. and 7 p.m). All programs require registration and more details can be found on the library's online calendar.
Wednesday is activities for kids. On Wednesday, Jan. 26 at 3 p.m., it is Game Day. This will be ongoing each fourth Wednesday of the month. The library will provide the board games, card games, puzzles and our giant Connect Four. This program is for children ages 10+ who, per our library policy, may attend without an adult. The other Wednesday programs include: Anime Club (1st Wednesday), Crafternoon for Tweens/Teens (2nd Wednesday), and Lego Club (3rd Wednesday). Registration is required for all these programs. Dungeons & Dragons offered on Fridays at 3 p.m. (no registration for this program).
PJ Story Time is on Tuesdays at 6 p.m. and a Friday Story Time is at 10:30 a.m. each week. There is no registration at this time for either of these programs.
The AARP Tax Aide Volunteers are coming back again this year. Appointments will be held on Tuesdays. Registration for the first two weeks (Feb. 8 and Feb. 15) are open now. Check the library's website on how to register. If you have any questions, call the library at 603-476-8895.
For updated information, please check the library's website: www.moultonboroughlibrary.org. Library hours are Monday, Wednesday and Friday 9 a.m.-5 p.m., Tuesday and Thursday 9 a.m.-7 p.m., and Saturday 9 a.m.-1 p.m.