Music
What's Hot in Music This Month: Local Concerts, New Releases
New Music
Madonna drops 50 remixes, Calvin Harris' return, and Kendrick Lamar at TD Garden
The summer of 2022 is quickly ending, but there's still something worth celebrating: veteran artists plus up-and-comers are releasing much-anticipated albums this month. Plus, a few bands are back in town as Boston's concert scene stays packed with the hottest artists around, including hip-hop superstar Kendrick Lamar and rapper Bad Bunny.
New Releases
It's been a long five years since Calvin Harris' last album release, but all signs point to his upcoming drop being a hit. Funk Wav Bounces Vol. 2, follow-up to 2017's Funk Wav Bounces Vol. 1, is completely packed with hot collabs with acclaimed artists like Dua Lipa, 21 Savage, Justin Timberlake, Halsey, and Pharrell. The album sounds like its title: funk waves. The Scottish producer brings pop music back to basics and puts these top artists' vocals over bouncy beats. And though all songs bring the funk, Harris' picks for each artist keep strong variety in the album. Timberlake's two featured songs, "Stay With Me" and "Stay With Me (Part 2)," for instance, have a lighter disco feel, compared to "Obsessed," featuring Charlie Puth and Shenseea, which has Caribbean influence. All of Harris' albums have spent weeks on the Billboard charts after their releases, and this album sounds like it will be no different.
---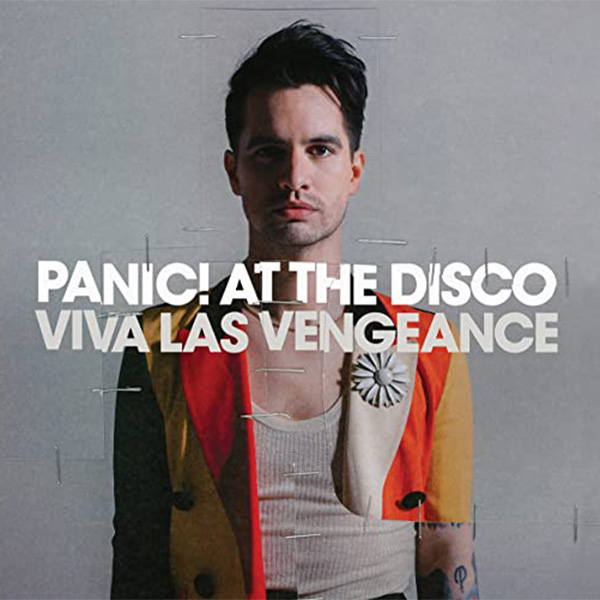 Try not to panic, but Panic! At The Disco will release their seventh studio album this month, Viva Las Vengeance. From the band that brought you "High Hopes," Panic! is said to have taken a special turn for this project, reflecting on the past to create their next record. "This is the tale about growing up in Las Vegas," Panic! wrote on their website. "It's about love, fame, burnout and everything that happens in between." The band, forged in Los Angeles, already released their title track for the album, an '80s-themed anthem with sweet chords. After the album release, the band will go on tour, with $1 from each ticket sold going to their foundation that supports human rights organizations.
---
No stranger to fame or acclaimed art, Madonna will continue her music industry domination when she releases a 50-track remix collection featuring a spin on her greatest dance classics. She already released a 16-track version, titled Finally Enough Love, but on August 19 the full 220-minute album will drop with remixes of "Material Girl" and "Don't Cry For Me Argentina." On some tracks, the queen of pop (who recently became the first artist to top Billboard's Dance Club Songs chart for the 50th time) is joined by other artists, including Britney Spears on "Me Against The Music," Justin Timberlake and Timbaland on "4 Minutes," and Nicki Minaj on "Bitch I'm Madonna." Her team also issued a statement that said to expect more surprises revealed later this year around the celebration of Madonna's 40 years in music.
---
NBA YoungBoy strikes again with The Last Slimeto, his latest album out on August 5. The Louisiana rapper will put out his fourth studio LP with 30 tracks, a reply to a solo project he dropped earlier this year in January. He's already released a few songs from the record, including "I Got the Bag," "Mr. Grim Reaper," and "I Hate YoungBoy." Like his other music, the songs are short and fast-paced, with one track, "Holy," only 1 minute and 57 seconds long. The music drop will come just weeks after the rapper, 22, was acquitted of a felony gun-possession charge. NBA YoungBoy also posted a new music video of his song, "Change," last week, showing him rapping in a mostly simple montage. The Last Slimeto is said to be his last album for Atlantic Records, according to DailyRapFacts.
---
Singer and songwriter Omar Apollo recently entered the music industry and has already shaken things up. Part of a wave of Hispanic artists influencing American music, the Mexican American, 21, has blended genres to make a deluxe version of his first studio album Marfil, out on August 12. (Marfil is Spanish for Ivory.) Each song is equally as much of a melting pot as he is—they're often poetic and gentle, featuring artists like Kali Uchis and Daniel Caesar, who pioneered the style Apollo emulates. Announced on Twitter, the deluxe album will feature five unreleased tracks, including "Highlight," "Endlessly," and "Pretty Boy," which are all sure to follow his definitive silky style.
---
Upcoming concerts
The Wrong Party Tour, Fitz and the Tantrums
Hailing from California, Fitz and the Tantrums is bringing their indie pop and neo soul sound to the South Boston Waterfront this weekend. The band is back on tour after the pandemic forced them to cancel most of their 2020 schedule. But since releasing their first studio album in 2010, they have received much critical acclaim and consistently topped Billboard charts. They will be joined by Andy Grammer.
The Big Steppers Tour, Kendrick Lamar
Kendrick Lamar might not save the world, but he will perform at TD Garden next Wednesday, August 10. The legendary rapper is making a stop in Boston on his five-month tour following the drop of his latest album, Mr. Morale & the Big Steppers, which reminds even his most vocal supporters of his humanity. The Pulitzer Prize winner (the first rapper to win such an award) released the 18-track double set to much critical acclaim. Tanna Leone and Baby Keem, Lamar's cousin and partner on many songs, will open the show.
The World's Hottest Tour, Bad Bunny
The Latin American artist is bringing the flavors of Caribbean music to Fenway Park after spending time embracing his roots. Bad Bunny, who recorded the tracks of his latest album in Puerto Rico and the Dominican Republic, made himself a must-have on everyone's summer playlists. Special guest Alesso will also be on stage at the historic ballpark.
Mercury World Tour, Imagine Dragons
Imagine Dragons, the pop rock band from Las Vegas, will also stop by Fenway Park this summer. Following on the heels of their latest album, Mercury — Acts 1 & 2, a 32-track double set, the acclaimed artists will perform alongside special guests Macklemore and Kings Elliot. One reason Mercury is such a thorough album is because it includes songs written both before and after the start of the pandemic, frontman Dan Reynolds told Apple Music. The first side of the album focuses on grieving, followed by the second side's attempt at trying to move forward.