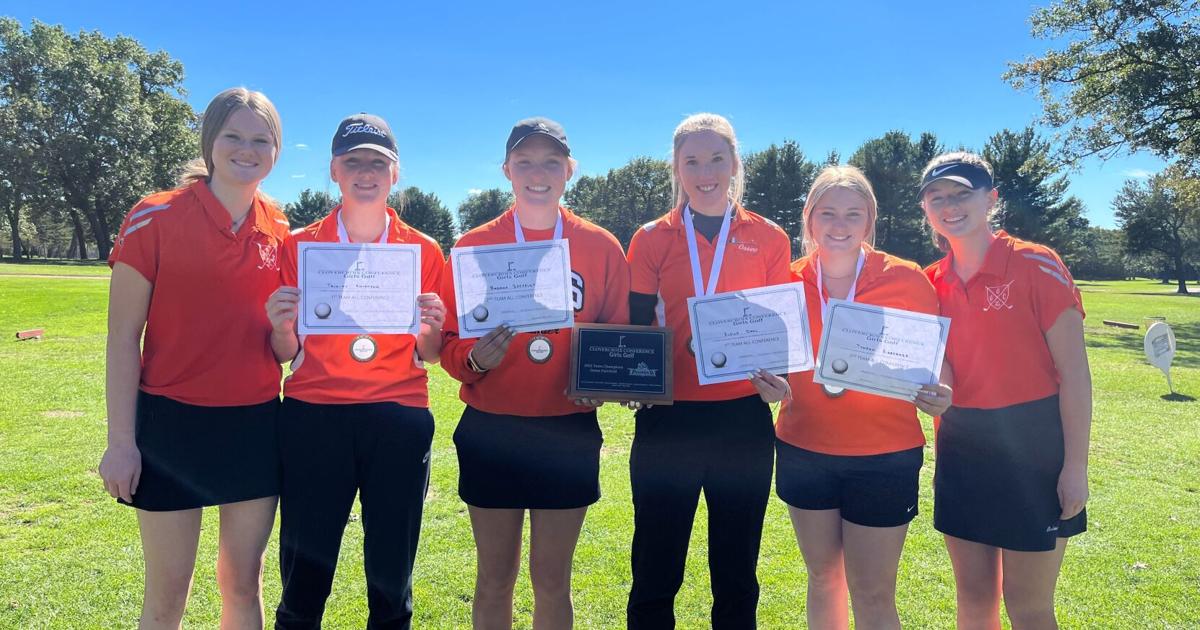 LAKE HALLIE (WQOW)- Five teams competed at the CloverCroix girls golf conference championship meet on Thursday, but it was the Thunder who rolled on to win the title.
Osseo-Fairchild won the conference meet with a team total round of 381 at Lake Hallie Golf Course. The Thunder were led by Trinity Knudtson, who finished 2nd overall individually with an 84. Colfax-Elk Mound earned 2nd place with 391, led by freshman Belle Kongshaug, who shot at 83 on Thursday to win the individual conference championship. Bloomer finished 3rd with 417, while Stanley-Boyd took 4th with 429. Several Mondovi players also competed but were not eligible for the varsity championship.
Osseo-Fairchild finishes the season with 49 conference points, ten ahead of Colfax-Elk Mound. Although Bloomer scored better at the conference meet, Stanley-Boyd edged them by 1.5 points to take 3rd in the overall conference standings.
Osseo-Fairchild, Colfax-Elk Mound and Stanley-Boyd will compete at the WIAA Baldwin-Woodville Regional at Pheasant Hills next Wednesday.