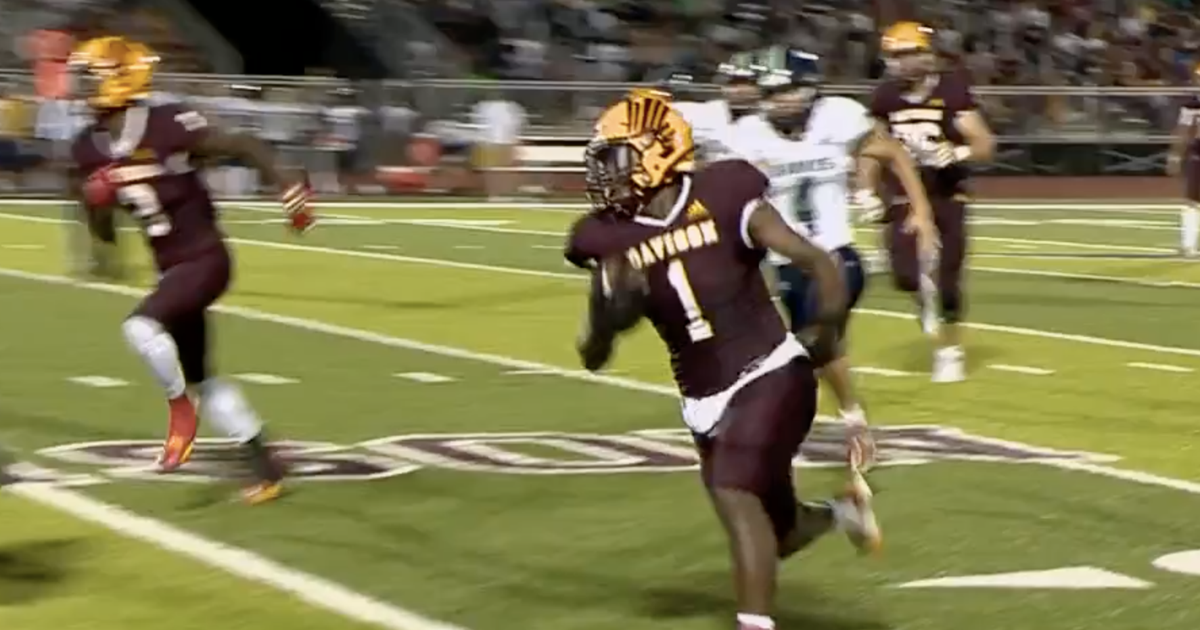 DAVISON, Mich. (WJRT) – Davison Cardinals running back can fly in the open field, but between the tackles, he's a different kind of animal.
"I would say that I'm a dog," Flowers said.
Flowers definitely put on a show last Friday against Heritage – the senior running back ran for 215 yards and 3 scores.
"I just know when I step on the field, it's not about size or how many stars you have or how good you are or what college you're going to," Flowers said. "It's just time to work and put a show on for anybody who's in the stands."
"It was just crazy because I'd be blocking then I'd just see him flying down the sideline," senior wide receiver Zack Pappadakis said.
"Obviously, he's got home run capability, being able to stretch a six-yard run into an 80 yard touchdown at any point in the game," head coach Jake Weingartz said.
"I just wanted to put on a show for the community, I had a lot of family coming out that had never seen me play football before in person," Flowers said.
A dog on the football field, coaches and teammates say Flowers has a more laid-back demeanor outside of the white lines.
"He's pretty quiet," Weingartz said. "He doesn't say a whole lot."
"He's a great leader on the football field and off the football field," senior offensive lineman Flynn Crystal said. "He's always lifting guys up that need it."
"He keeps grinding, every day he's trying to get better and obviously that's what you want from a senior leader," Weingartz said.
In the film room and on the practice field, Flowers says he's obsessed with self-improvement, but he doesn't lose sight of the town he's representing every time he runs onto the field in a Cardinals uniform.
"Coming out the tunnel, it's probably one of the best experiences ever," Flowers said. "Seeing all the cheerleaders, the kids, the community and stuff like that, it gives me goosebumps every time I just think about it."
As for his goals this season?
"We want to win our league and make it back to Ford Field," Flowers said.