Sports
College roundup: Central Washington volleyball wins home opener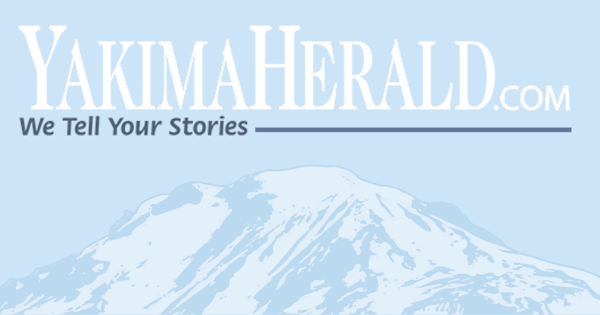 Sep. 23—ELLENSBURG — Central Washington enjoyed an opportunity to finally play on campus on Thursday night, even though their home court at Nicholson Pavilion remains unavailable due to renovations.
Fans packed portable bleachers and the track above the CWU Recreation Center court to watch the Wildcats hold off Montana State 25-22, 24-26, 25-18, 27-25. CWU fought off a set point in the final set before Ellensburg graduate Tia Andaya picked up her 12th kill off of an assist by former West Valley setter Sydney Remsburg.
Andaya delivered 29 assists of her own to go with six digs, five aces and two blocks for Central in its home opener. Junior Ashley Kaufman added a career-high 24 kills, the most by any Wildcat since October 2017.
Abby Snethen posted a team-high five blocks and libero Hannah Stires came up with 25 of Central's 58 digs.
The Wildcats improved to 8-4 overall and 3-1 in GNAC play with their third straight win. They'll host Seattle Pacific on Saturday.
CWU highlights: Tia Andaya 12 kills, 29 assists, 5 aces, 2 blocks, 6 digs; Sydney Remsberg 22 assists, 8 digs; Abby Snethen 4 kills, 5 blocks; Alyssa Smith 2 kills, 3 blocks; Hannah Stires 4 assists, 25 digs; Shaunessy Fisk 11 digs; Emma Daoud-Hebert 9 kills, 4 blocks; Marianna Payne 9 kills; Ashley Kaufman 24 kills, 3 digs. — WOMEN'S SOCCER
Central can't keep up with Western
ELLENSBURG — Central Washington's scoreless streak reached five games in a 3-0 loss to Western Washington at Tomlinson Stadium.
The Wildcats gave up just one goal before halftime, but Tera Ziemer and Morgan Manalili added one each early in the second half for the Vikings. They earned their third straight win to stay perfect in GNAC play, while Central fell to 0-3.
Sophomore goalkeeper Kassandra Jaggard made eight saves for the Wildcats. They'll conclude a four-game homestand Saturday against Simon Fraser, the only other team yet to pick up a GNAC win.
First half: 1, WWU, Ellie Busik (Estera Levinte), 20:00.
Second half: 2, WWU, Morgan Manalili (Tera Ziemer), 46:00; 3, WWU, Ziemer (Claire Potter), 55:00.
Saves: Claire Henninger (WWU) 2; Kassandra Jaggard (CWU) 8.
Reach Luke Thompson at luthompson@yakimaherald.com.
---
(c)2022 Yakima Herald-Republic (Yakima, Wash.)
Visit Yakima Herald-Republic (Yakima, Wash.) at www.yakima-herald.com
Distributed by Tribune Content Agency, LLC.