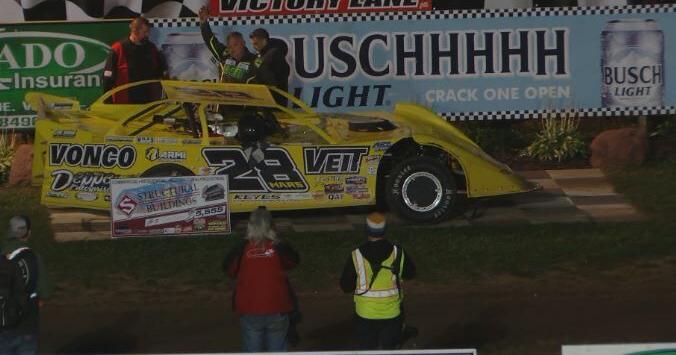 MENOMONIE (WQOW) – Jimmy Mars is once again the man in Menomonie.
Circling his hometown track Thursday, Mars dominated the 2022 Duane Mahder Memorial Race at Red Cedar Speedway to earn his fifth title in the event. The only year Mars has not won the special race was in 2020 when it was held at Rice Lake Speedway.
AJ Diemel finished second, followed by Chad Mahder, son of the man the race is named after.
Levi Mahder, Duane's grandson, waved the green flag to begin the 55-lap race.
*Watch the 6 PM Report on Friday for more race coverage.