Health
4 tips for life from a breast cancer patient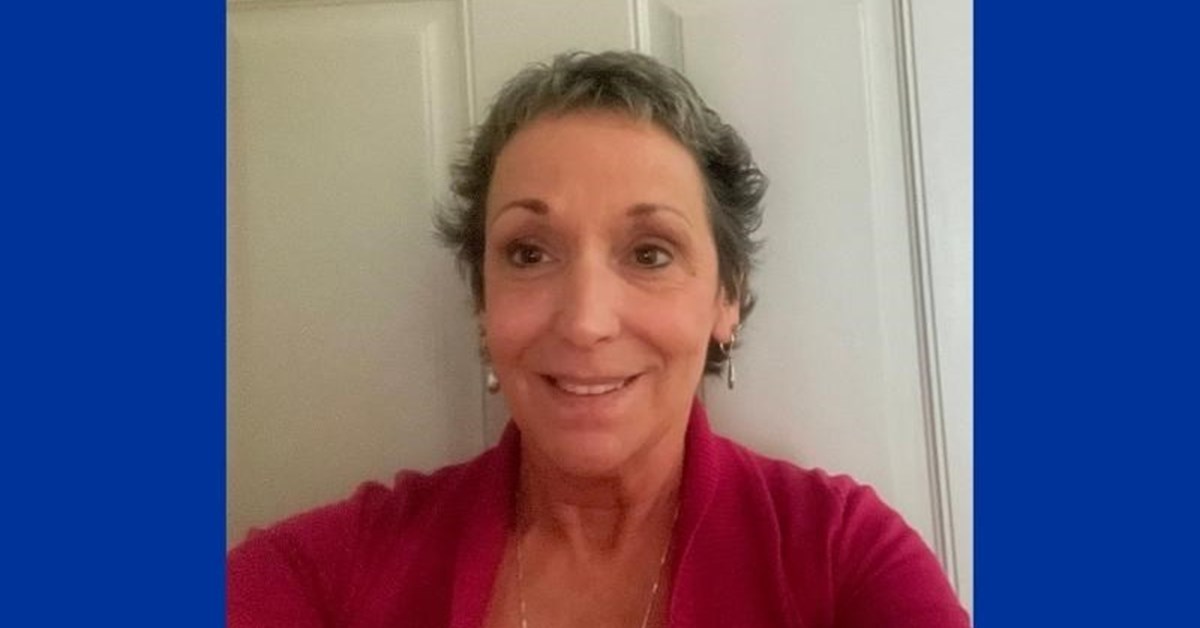 Breast cancer was never on Patti Sechrist's radar. She was busy with her job as a payroll specialist and her family, including her two sons and her grandchildren.
At 60, she was healthy, too. So healthy, she didn't take much time for or even really think about her own health care, forgoing getting a mammogram, the breast cancer screening. In her mind, going to the doctor was for a sick person, which she most definitely was not.
A year ago, Patti was awakened in the middle of the night by an excruciating pain in her side, followed by a trip to the WellSpan Waynesboro Hospital emergency room, followed by this stunning piece of news: Your cancer has spread to your liver.
Cancer? What cancer?
It turned out that Patti had a small tumor in her breast, and the cancer already had spread to her liver.
Here's what she wants others to learn from her experiences over the past year.
Get screenings, including mammograms.
Women who are 50 to 74 years old and are at average risk for breast cancer should get a mammogram every two years. Women who are 40 to 49 should talk to their physician about when and how often to get a mammogram, says Dr. Kevin Lorentsen, medical oncologist for WellSpan Health, who is overseeing Patti's care. He said women sometimes underestimate the importance of this regular screening, which can detect cancer when it is very small and can be more easily treated.
However, about 30 percent of women ages 50 to 74 don't get a regular mammogram, according to statistics from the U.S. Centers for Disease Control and Prevention.
"I don't know why I didn't do my mammograms," Patti says. "I put it off for – I don't know – dumb reasons. Not because it was uncomfortable but because I didn't make the time for myself. I felt fine. There was no reason, I thought. I'll get one next year. Next year, it wasn't something I wanted to take my vacation time to do."
Patti encouraged her female co-workers to learn from her experience and all five of them made an appointment and got a mammogram. All got a clean bill of health and agreed to make it part of their regular health care.
Learn your health history and pay attention to it.
"I have an aunt and a cousin who died from breast cancer," Patti says. "I have told my sons about this, and they do cancer screenings, because it is in our family history."
If you have a family history of any type of cancer, you should talk to your physician about it, to get guidance on how that impacts your screenings, Lorentsen says.
Find a health care organization that puts you at the center of your cancer care, treats you with compassion on every step of your journey from diagnosis to care, and offers experts that empower you to make informed decisions.
From the moment Patti entered the WellSpan system, her caregivers walked beside her and made sure she was informed and knew what to expect, as well as quickly scheduled all the testing and scans she needed, she says. In the emergency room at Waynesboro, "The doctor and nurse were incredible. They held my hand and said we will find out what is going on."
Within days, she had a care plan set up, which includes chemotherapy, with infusions every 21 days, and regular scanning. The tumor in her breast is not visible and the tumors in her liver have significantly shrunk and she will continue the treatments as long as she is tolerating them, and they are working to shrink her cancer.
"I remember my first appointment with oncology, the notes, said, 'Patient is fully aware of the grave prognosis,' but in my heart and my faith, I felt confident and positive that WellSpan Medical Oncology and Hematology was where I needed to be," Patti says.  
"Our goal is to treat our patients with the right treatment at the right time, to help them live their healthiest lives," Lorentsen says. "We keep a careful eye on their progress, and we offer leading-edge treatments for the type of cancer they are facing."
Patti particularly appreciates the support she has received from Laura Umbrell, an oncology nurse navigator who has helped to guide her through her appointments, understand test results, provide support and encouragement, and refer her to any resources she needs.
"She gave me her number," Patti says. "I have her right there at my fingertips. I have a thought and she's there to talk with me about it. I love her."
Patti was a newlywed when she was diagnosed and spent her first anniversary getting chemotherapy. For her second anniversary, she and her husband, Jerry, plan to take a trip to celebrate.
"This has made me want to take not a single moment of doing nothing. I try to spend as much time as I can with family. For over a year, we couldn't get together with other people due to COVID-19. Then this. I don't take anything for granted. They told me: don't look forward, don't look back, just stay in the moment. That's what I'm doing."
Make an appointment for your mammogram by going here.