Arts
Border War: Canadian Artists Reeling After SiriusXM Drops CBC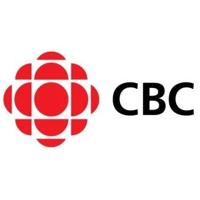 SiriusXM has dropped four music channels that were programmed by the Canadian Broadcast Corporation (CBC) and replaced them with Canadian-focused programming which will now be handled in-house.
Leaving the satellite broadcaster is "CBC Radio 3," "ICI Musique Chansons," "ICI Musique Franco-Country," and "CBC Country." Taking their place is the French rock channel "Attitude Franco," hip-hop/R&B "Mixtape North," the French and Indigenous singer-songwriter channel "Racines Musicales," and "Top of the Country Radio."
The Toronto Star calls the removal of the channels the "final nail in the coffin" and says it is "potentially catastrophic" for Canadian artists.
"It's a massive blow for indie artists," Kamilah Apong, the singer for the disco-house band Tush, told the Star. "A lot of us have already been reorganizing our lives to find ways to make money. This feels like the final nail in the coffin."
Without the channels, Canadian artists will no longer receive royalty fees for music played by the satcaster.
"The loss of this income will mean immediate negative changes (including potential employment cuts) to the music industry in this country," Telephone Explosion Records co-owner Jon Schouten added. "This could dramatically reduce the amount of Canadian independent music created each year, and weaken a concert industry that's still reeling from COVID losses. We're looking at a potentially catastrophic situation that will have ripple effects for decades."
According to CBC Music, its contract with SiriusXM came to end and was not renewed.
"CBC/Radio-Canada was contracted to provide streams to SiriusXM for a number of years. Our contract was completed, and SiriusXM has decided to program their own channels going forward," CBC Music posted to Twitter.
In a programming changes post on its website, SiriusXM says, "These new channels allow us to further deepen our commitment to Canadian music by offering new and existing channels a more immersive listening experience, featuring in-depth interviews, artist spotlights, live performances, and specialty programming, showcasing a wide selection of Canadian artists and genres in French and English… We remain committed to Canadian music and artists, and our Canadian lineup of programming will continue to reflect that."