Music
Basilaris fuses diverse sounds into music – The Durango Herald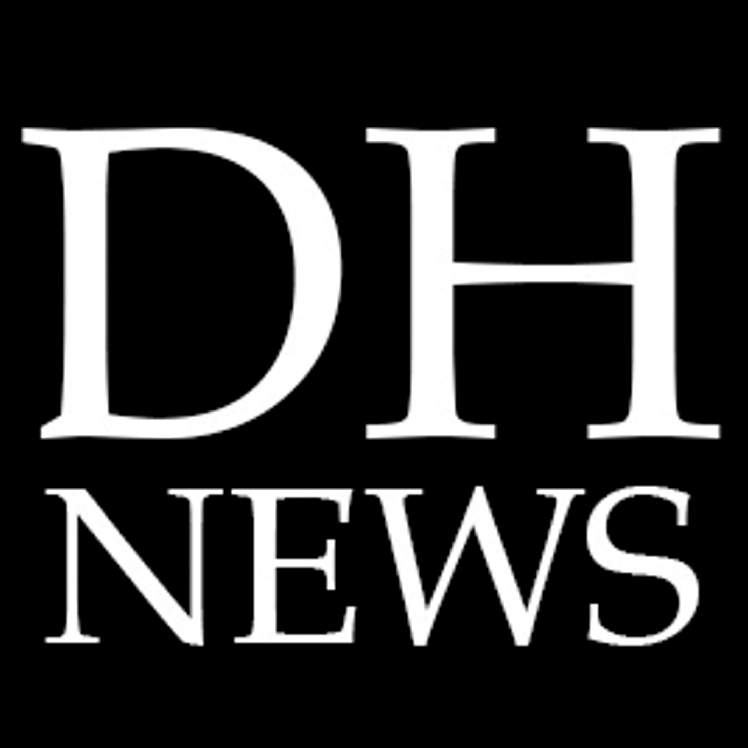 Albuquerque-based musician Lukas Scarpetta wanted to form a jazz band that didn't want to be a traditional jazz band. It was all about branching out, using jazz as a musical starting point but then working in whatever suited their musical fancy into the mix.
They were also forming in the early, musically rough days of the pandemic, at a time where they could work on a sound that, due to quarantine and isolation, would be kept to themselves. Nonetheless, the trio of Basilaris formed as a "jazz" trio that drifts in and out of traditional jazz.
Basilaris, who are Scott Jacobsen on saxophone and keyboards, Mike Jaramillo on drums, and Scarpetta on bass, will perform at Ernies 11th St. Station on Saturday, Nov. 26th.
"We started writing songs together in the summer of 2020, which was a rough time for live music, because there was none," Scarpetta said. "But we took this opportunity to start playing. I wanted to play in a group that plays jazz-type music, but with extra influences as well. I had wanted to do this for a time, and it just so happened that Scott Jacobsen was the person who I needed to be cooperating with at this time. So that's how it started, as a musical outlet from the relatively dark days of 2020."
An odd comparison, but it's like a musical Ultimate Fighting Championship, where not one fighting "style" is more dominant than another. There's many styles, and all are explored.
WHAT: Jazz Fusion with Basilaris
WHEN: Saturday.
WHERE: 11th Street Station, 1101 Main Ave.
TICKETS: No cover.
MORE INFORMATION: (970) 422-8482
"We have written melodies that are followed by a solo section that are consistent with regular jazz. However, we're willing to use a lot of odd time signatures. We're going to use Latin rhythms, funk rhythms, rock rhythms, and there's classical influences," Scarpetta said. "Sometimes I think it's a mixed martial arts of music. We use a lot of different disciplines."
Scarpetta's only jazz training came in jazz band in high school, where he played trumpet and French-horn. Jaramillo is a veteran of Albuquerque's music scene, and Jacobsen is part of the classical music program at the University of New Mexico. But they carry the mind-set that the playing and performing jazz-based music continues to be daily, on the job training; a nonstop, live action musical education.
"The way it goes is if you play something quite a lot, ideally you'll get a good methodology for how to approach it. I believe at this point I'm obtaining that," Scarpetta said.
It also helps that he loves jazz, and all the other styles of music and various audio disciplines that Basilaris explores.
"I remember listening to Miles Davis when I was a kid. Listening to John Coltrane's 'A Love Supreme' had a great influence on me. The thing about me is that I never made the distinction between that straight ahead jazz like 'Kind of Blue' or 'A Love Supreme,' I always thought that was just straight ahead jazz too, even though it's not," Scarpetta said. "I was equally influenced by the 1970s fusion which is played by guys that were straight ahead guys. So yeah, I've always loved jazz, and it's a profound music on me. But to be fair I love (progressive) rock too. I love Jethro Tull; Emerson, Lake & Palmer; and Gentle Giant."
The band released "Between Sound and Space" earlier this year and have plenty of music in their cache to drop another, which will happen in 2023. All of that will come with them wanting to break into the fertile and music loving scene that exists around Colorado.
"Correct me if I'm wrong," Scarpetta said, "but it would appear that the towns and cities of Colorado are full of live music, and people that really appreciate it."
Bryant Liggett is a freelance writer and KDUR station manager. Reach him at liggett_b@fortlewis.edu.