Technology
How SA is using spatial data technology for coastal and oceans monitoring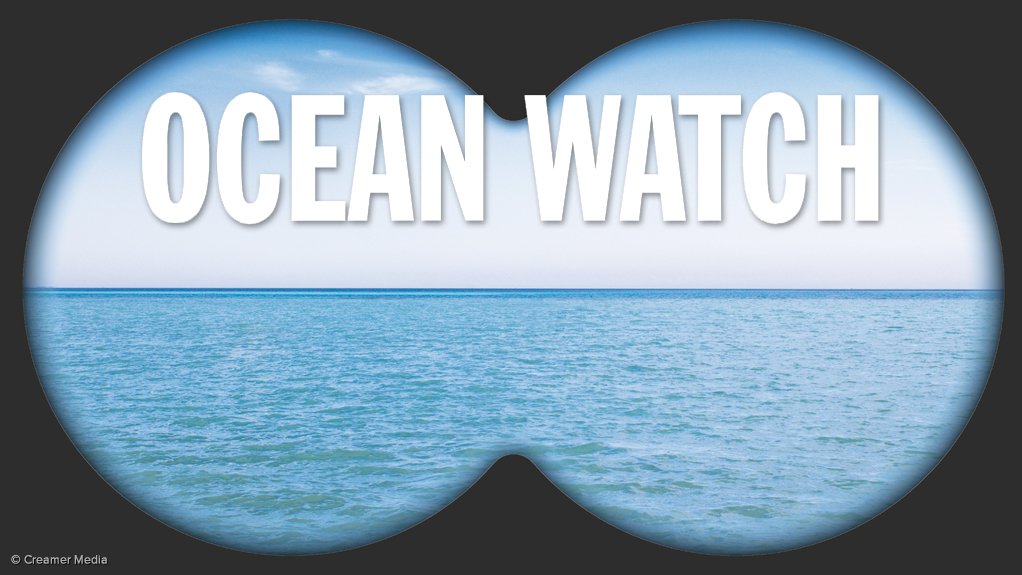 A Council for Scientific and Industrial Research- (CSIR-) implemented oceans and coast monitoring programme is proving to be successful, and, as the multistakeholder programme embarks on its next phase, it aims to make an even bigger impact.
The system was conceptualised by the Department of Forestry, Fisheries and the Environment (DFFE) to use existing observations and data to derive ocean knowledge suitable for use by stakeholders and make knowledge on the ocean more accessible to the public.
The project, which is being implemented in partnership with the DFFE and many other key stakeholders, including the Department of Science and Innovation (DSI), has achieved extensive progress in oceans and coast monitoring as the teams work together to develop solutions that could not only help citizens, but protect the country's vast 3 200 km coastal line, contribute positively to the economy and mitigate ocean-based illegal activities through the use of technology.
Contracted by the then Department of Environmental Affairs (DEA), the CSIR, under its e-government impact area, researched, developed and implemented the Oceans and Coastal Information System (OCIMS) in 2016, which forms part of the Operation Phakisa Marine Protection Services and Oceans Governance workstream Initiative 6: National Ocean and Coastal Information System and Extending Earth Observation Capability.
Aligning with the then DEA and the mandate of Phakisa, the CSIR leveraged its existing advanced spatial data technology stack and further collaborated with various stakeholders through Operation Phakisa to begin the very first implementation of the OCIMS, says CSIR Spatial Information Systems research group leader Sives Govender.
According to the CSIR, OCIMS applies satellite remote sensing and geospatial information; provides operational wide area monitoring; and avails information products to support and enhance decision-making for the governance of South Africa's 1.5-million- square-metre Exclusive Economic Zone (EEZ) and coastal lines.
OCIMS includes the integration of data, data processing, data analysis, visualisation, reporting and alerting to effectively and efficiently identify, monitor and predict events and threats, with end-users, including government, industry, such as large-scale and artisanal fishing, aquaculture, oil and gas exploration; and public users involved in recreational activities.
"The scope of things that need to be done in relation to the ocean is endless, from safety at sea, mitigating pollution, surveillance and climate variability to loss of biodiversity," says DFFE Oceans and Coastal Information Management System senior scientific adviser Dr Marjolaine Krug.
"The main point of OCIMS is really to provide a platform where we can put out to the public and to the stakeholders the data that is collected, and from that data generate better knowledge and therefore make better decisions," she explains.
Govender outlines the need for the use of spatial technologies is to be able to have sight of what is happening across the vast coastal area, and the response required, as well as a need to determine any future trends that can enable government to develop policies to mitigate potential challenges and find potential solutions.
"Initially, one of the big things that we wanted to do was to create a store or an archive of all the earth observation data that is within government departments, because every government department has data that is potentially very valuable, but it is not shared or there is no mechanism for sharing," CSIR principal project manager Riëtte Pretorius says.
Pretorius explains that the project evolved from a few technical demonstrations, revealing the possibilities, the value and the impact of what these technologies could have on the daily work, into the development of systems with a large stakeholder group spanning the DFFE, the State Security Agency, environmental agencies, aquaculture agencies, fisheries and council management through various technical advisory groups.
She tells Engineering News & Mining Weekly that it enables an eagle's eye view on a large enough area to make decisions without having to send people or vessels out to sea.
The nearly decade-long multistakeholder project has delivered several decision support tools tailored for coastal flood hazards, fisheries and aquaculture, marine domain awareness, marine spatial planning, the sea state and water quality, besides others, with plans to develop more based on priority, the maturity of existing tools and according to an agreed technology roadmap.
The impact to date has been significant, with the focus on early warning support for harmful algal bloom detection and oil spill detection; operational support for small or large vessels planning operations at sea; compliance and enforcement around regulation of fishing, vessel tracking and pollution monitoring; and planning and assessment support for marine spatial planning.
"They can literally monitor the ocean, the vessels coming into our EEZ and make decisions on where there are potential risks, and even how to mitigate severe storms, for instance."
Pretorius refers to an integrated vessel tracking tool that is operationally used on a daily basis, mainly by the security cluster departments and fisheries to monitor the EEZ, checking what vessels are coming in, their speed and what they did.
It is a very effective tool that has a massive impact on curbing illegal entry into South Africa.
She cites examples where the OCIMS integrated vessel tracking tool assisted with the tracking of vessels fishing in marine protected areas, which were subsequently caught, and successfully fined for fishing in illegal waters.
Another decision support tool is the aquaculture support tool, which is able to, besides others, identify when harmful red tides events happen and determine the size of such events.
A red tide event in 2015 caused a walk-out of lobster stock of R114-million.
However, with the support tool, the CSIR can now liaise with local government, law enforcement and environmental agencies when they expect such an event to occur, Pretorius comments.
Krug adds that, if the conditions for aquaculture are improved, and they do not lose stock owing to red tides, more money can be invested for growth.
Further, in 2017, a harmful algal bloom caused aquaculture farm losses in excess of R50-million; however, the aquaculture and fisheries support tool can monitor and predict these events.
"We started identifying these blooms, identifying risks and began monitoring them actively," Pretorius continues.
In 2019, a similar bloom resulted in no mortalities, owing to improved farm mitigation measures and information from the aquaculture and fisheries tool on bloom location and operational planning.
There is also close collaboration with the National Sea Rescue Institute, where the CSIR, in conjunction with the South African Weather Service, developed a tool for the rapid calculation of a search area in the event of somebody falling overboard or lost at sea.
Various navigational aids are used in the calculation of a search area, considering the sea states, wind direction and currents, which traditionally took about 20 minutes.
"We have developed a programme into one of our service decision support tools that can help do that calculation in under a minute."
In the second phase, the CSIR aims to not only deepen its expertise and technology, but also deploy some of the more recent developments and extend a hand to South Africa's neighbours.
"We began working on water quality as well. It is one of our less mature, or new services, that we are starting to embark on now, one which we hope will have a massive impact within the next year or two," Krug says.
Another development is the building of ocean models around the Algoa Bay and Cape Peninsula areas, in collaboration with the South African Environmental Observation Network, or SAEON, to provide simulations of the ocean currents, temperature and salinity in three dimensions, and provide a forecast five days ahead, she adds.
Govender says prioritisation is centred around what a community most urgently requires, working collaboratively with short, medium and long term objectives that are driven by the needs of the community and the needs of the legislation, with input from the experts.
"It is about how do we solve South Africa's problems?"
"The bottom line is, at the end of the day, we have to respond to national priorities, where can you make the most impact, and then you try and prioritise the development according to that," Krug adds.
She also points to a large benefit in that OCIMS provides more visible opportunities.
People can use the data to create new tools within the areas or sectors they operate, while nongovernmental organisations can use the data to better understand the environment.
Krug says that, while the system is funded by Operation Phakisa and initiatives for marine protection and governance, as well as the DSI and the DFFE, there are departments that may not contribute financially directly to the project, but they share data and they make it available, which is a significant boost for the system.
The more data, the better the system is, with better decision support.
"It is not just us working in isolation. We welcome anyone who wants to contribute and help grow the system, because it is not about us. It is really about working with the ocean in a better way."
Govender says it enables building technical capabilities – unique capabilities in a very specialised field – while protecting the coastlines of South Africa – and the rest of Africa.
The CSIR is also working with the African Union to expand the project into the broader Southern African region.
"The work that we are doing on OCIMS not only benefits us as a country, but it is going to benefit the continent."
Many African countries have limited budgets and physical coastal surveillance, leaving only earth observation and spatial information system tools that can help them remotely monitor and track.
"We still believe that we are scratching the surface, but I think we have a lot of good work ahead of us and a high impact."