Music
Warner Bros Music stock: WMG shares boosted by Tik Tok videos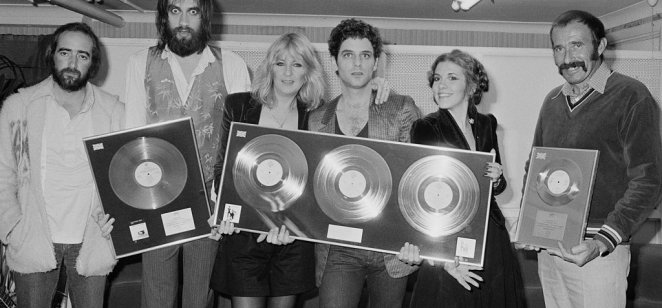 From the 2021 Batman film theme by Michael Giacchino to Fleetwood Mac's 1977 song 'Dreams': these are just a few of the tunes made by Warner Music Group (WMG), which have been placed in Tik Tok videos and helped the US record label's share price soar by 17.5% this week.
WMG has been reaping the benefits of its multi-billion-dollar licensing deal with social media app Tik Tok.
What is your sentiment on WMG?
Vote to see Traders sentiment!
Warner Music Group (WMG) share price chart
How a Fleetwood Mac song helped WMG share price soar
Back in January 2021, WMG, which produces and distributes music from artists such as Fleetwood Mac, Cardi B, Red Hot Chili Peppers and Linkin Park, signed a deal with TikTok that would allow the app to use its music on video makers and content creators' posts.
Record labels – like WMG have discovered a new generation of partners, which include video-game companies, fitness apps and social media companies.
In its fourth-quarter earnings, released on Tuesday, WMG was able to announce the success of this partnership – along with others.
"Our total revenue in Q4 was $1.5bn (£1.2bn), representing year-over-year growth of 16%. Adjusted EBITDA also increased 16% to 276 million, with a margin of 18.4% compared to 17.2% in the prior-year quarter," Steve Cooper, CEO of WMG said in a statement.
The group's "early embrace" of streaming made it the first major label to report streaming as its largest source of recorded music revenue back in 2016. Around that time, it also began what it called its "revenue diversification efforts".
"Since then, we've partnered with nearly every major social platform, including Instagram, Facebook (META), Snap (SNAP), Twitch, TikTok, and, most recently, Pinterest. In many cases, we were the first major to do so," Cooper added.
Statistics from Datareportal have estimated that social media users are around 4.14 billion or 53% of the world's population in October 2020. As a result, the significance of having music on these platforms is vitally important if labels are to capture a luractive part of the market.
Further analysis shows that there are now 4.74 billion social media users around the world, as of October 2022, this equates to over 59% of the total global population that are on social platforms.
Over the last 12 months, social media usage has grown, with 190 million users joining social media this year, versus the same period in 2021.
Companies like WMG are using this increase to its advantage, as every time a user places WMG music on one of their videos online, WMG reap the benefits and receive royalties.
One such example was TikTok user, Nathan Apodaca, who posted a 22-second video of himself in Sepetmber 2020, gliding down a highway on his skateboard, sipping on cranberry juice and lip-synching to Fleetwood Mac's popular 1977 tune, 'Dreams.'
[embedded content]
WMG does face some challenges
This video has generated over 70 million views on his TikTok channel and was also placed on YouTube. This post didn't just provide WMG with royalties, but it also sent Fleetwood Mac's 'Rumours' album back into the US Top 10 and gave the group a whole new set of fans, which has certainly helped benefit WMG and its stock price.
However, WMG does face some challenges. This year the group's stock price has been down by 25% versus the S&P 500's (US500) decline of 15%, as it deals with rising costs, inflation and recession worries.
But analysts are optimistic about WMG, despite the gloomy macro outlook.
"Streaming revenues benefited from higher subscriptions, driven by emerging streaming platform deal renewals, which more than offset the decline in ad-supported revenues," Zacks analysts said.
"Warner Music continues to witness subscriber growth, with developed markets growing in the double digits and emerging markets at higher percentages. Price increases by Apple (AAPL) and Deezer bode well for the company. Improved engagement is also expected to boost top-line growth."
Snap (SNAP) share price chart
[embedded content]
What does 2023 hold for WMG?
So, it seems that the rise of social media has helped to create a generation of artists and music lovers and certainly relaxed their creative process, allowing musicians, fans and labels to collaborate.
But what about 2023?
"So, in fiscal '21, we had a series of deals that we did or renewed. And, generally, we do deals in two- to three-year cycles. So, '23, we would expect to be the start of that process," Cooper said.
"Broadly, that category consists of more and more licenses with growing consumption. We see that category as a growing category for the long, long term to come. Each deal and each contract will be negotiated individually. Some of the companies within that category have been highly successful and scaled, and others have had more challenges," Cooper concluded.
WMG has found a niche market, which has helped its stock price. But the challenge comes as more labels catch on to this area of business and it becomes overcrowded. Staying competitive will be key.
Related reading