Arts
Eno Barony urges Ghanaian artists to record 'full songs'
Entertainment of Wednesday, 25 January 2023
Source: www.ghanaweb.com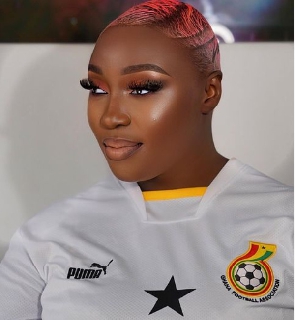 Ghanaian rapper Eno Barony
The 2021 Rapper of the Year award winner, Eno Barony has advised artistes to record their songs in full in order to avoid disappointments.
In a Twitter post she shared, Eno stated that musicians should always record in full even if they wish to make a collaboration with other artists.
"Always record a full song even if you wish to collaborate with another artist. When they refuse to do it, you drop it solo. Collaboration is good cus together we shine brighter but a star don't need light from another star to be seen," her tweet read.
This tweet was shared in relations to the recent argument between Samini and Sarkodie.
On Monday 23, 2023, Samini shared a tweet about he not collaborating with Ghanaian rapper Sarkodie again. This is because, Sarkodie ignores him anytime he calls the rapper for a collaboration. Samini added that there was a time Sarkodie even stood him up on his Burning EP.
His tweet read: "Not sure I'll need a verse from sark but if he ever does need one I'm not interested and that's the facts. He knows this himself. )y3 Alo sometimes and I don't play like that. Yes or no be problem for am so ego slow you and your project go dull…, he did it to me on burning EP".
It happens that Samini isn't the only one who got stood up by Sarkodie. Ghanaian rapper Edem also shared similar encounter with Sarkodie. As a result of this, Eno Barony has advised artists to always record a full song so that in times of disappointments, they can release it as a solo track.
Always record a full song even if you wish to collaborate with another artist.
When they refuse to do it, you drop it solo.
Collaboration is good cus together we shine brighter

But a Star don't need light from another Star to be seen. ????????

— #DontJudgeMe (@eno_barony) January 24, 2023
ED/BB