Music
Frazier Museum celebrates music of Kentucky with creation of …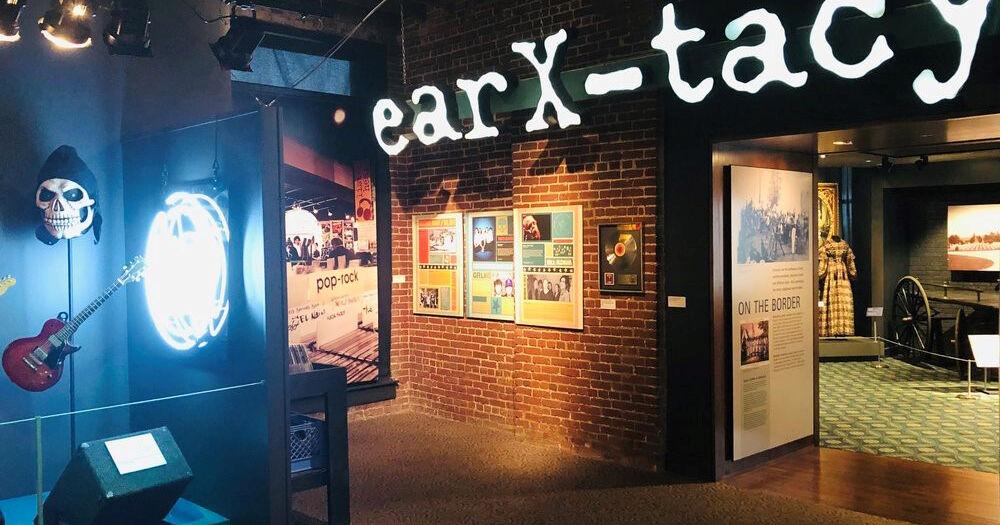 LOUISVILLE, Ky. (WDRB) — The Frazier History Museum in downtown Louisville is celebrating the music of Kentucky.
Monday, the museum announced the addition of a monthly listicle in "Frazier Weekly" called "Musical Kentucky: A Song from each County."
The listicle will be curated into a Spotify playlist consisting of 120 songs, one from each county in the state.
"In 2023, once a month, we'll add songs from 10 counties, in alphabetical order, completing the playlist in December," Simon Meiners, communications and research specialist at the Frazier, said in Monday's edition of "Frazier Weekly."
The museum's "Cool Kentucky" exhibit includes a section called "Musical Kentucky," which puts an emphasis on the "breadth, quality, and worldwide impact of Kentucky music," Meiners said. The goal of the monthly listicle and playlist is an effort to supplement and expand on that section.
The playlist will include songs dating from 1910 to 2022 and from all genres of music ranging from country and bluegrass, to gospel, indie, jazz, new wave, Motown, opera, jug band, emo, yodeling, "prison rock," and more.
Meiners emphasized that the listicle isn't "a who's who of famous Kentucky artists," but a "grab bag of legendary artists, moderately popular artists, and artists with a half-dozen Spotify followers."
The listicle will consist of each song, with a short description and the artist's connection to their native county.
The first edition of the listicle covers 10 counties, Adair to Boyd, Meiners said.
The playlist is available to listen to now with the first 10 songs, listed below:
"Break the Deal" – Maggie Cox (Adair County)
"100,000 Women Can't be Wrong" – Lattie Moore (Allen County)
"Road to Nowhere" – Jeremy Baer, Fred Nez-Keams, Robert Mullinax (Anderson County)
"Kentucky, 1988" – Kelsey Waldon (Ballard County)
"Bowling Green" – the New Lost City Ramblers and Cousin Emmy (Barren County)
"Sugar Hill" – "Dad" Crockett (Bath County)
"Run Rufus Run" – Dale Ann Bradley (Bell County)
"The Sheriff of Boone County" – Kenny Price (Boone County)
"Bangum and the Boar" – Logan English (Bourbon County)
"Why Not Me" – The Judds (Boyd County)
To listen to the playlist, click here or listen below:
To subscribe to "Frazier Weekly," click here.
To purchase tickets to the Frazier History Museum, click here.
Copyright 2023 WDRB Media. All Rights Reserved.