Technology
TikTok User Goes Off on Apple for "Cringey" Black History Month …
Black History Month just started and Apple is already in the hot seat. The company is being criticized by some Apple Watch users who are less than thrilled about the company's Black History Month fitness challenge which gives participants a "Unity Award" for working out seven days in a week.
Users received a push notification which read:
"Unity Challenge: Let's come together to honor Black history. Earn this Unity award by closing your Move ring for seven days in a row during February."
One TikTok user, @prettycritical, was especially disgusted. And she made her feelings known in a January 31 post.
G/O Media may get a commission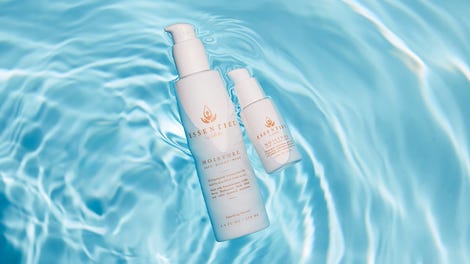 20% off
Essentiel by Adele
Skincare from head-to-toe (literally)
Essentiel by Adele is an all-purpose moisturizer, suitable for body, face, and even the under eye area.
"Good morning to everyone, except for Apple, which pushed me this notification this morning," she said. "I just think it's unbelievable and unacceptable that, especially in the wake of Tyre Nichols' murder, the one thing that Apple has to say about honoring black people and black history is use our product, maybe use a little weight. I mean, come on."
And because I live for the comments on posts like this, I have to share a few.
Some commenters thought @prettycritical was reaching. One user wrote, "It's an Apple Watch lol the point is to be active. Not everything is an attack on your character."
But others were just as angry. One user wrote, "sitting on the couch for 7 days straight to spite them for this." Another wrote, "Tell me you have no Black Americans in your marketing dept." And not to be outdone, there was this, "brb let me go honor my culture by going for a walk."
Full disclosure, I am an Apple Watch user, and I did not receive the push notification in question. And Apple is doing some good things this Black History Month. In a press release, the company announced their plans to honor Black History Month with "exclusive content and curated launches celebrating Black culture and community," including a special-edition Apple Watch Black Unity Sport Loop, TV and film collections curated by Dr. Jelani Cobb and a spotlight on apps and games geared towards the Black community. They are also providing grants to organizations "committed to providing economic, educational, and creative opportunities in communities of color," including Ghetto Film School (New York, Los Angeles, London), Music Forward (Los Angeles), Shout Mouse Press (Washington, D.C.), and The National Museum of African American Music (Nashville, Tennessee).